Infinity Saturday is back and we have news for your favorite Marvel Heroes.
Movies
This just in and I mean I just got this news. Although I think that this is just rumors. There were news in the previous days or weeks, we heard that Sylvester Stallone and Michael Rosenbaum has been cast in Guardians of the Galaxy Volume 2. And since then we are speculating on what their roles are. Then James Gunn said that their roles a tandem. Others speculated that the two are Nova Corps Soldiers, Sly would be an veteran Nova Corp, while Michael will be the younger one. But recently, rumors have just surfaced that their roles are somewhat more sinister. In the report, Stallone and Rosenbaum will take on the role as Galactus and Silver Surfer. It is cool but still I'm looking at viable sources to see if this rumor is really true. And I hope that this is true.
In other news, in the set of Avengers: Infinity War, Corvus Glaive and the Black Order has been spotted. Last week, Paul Bettany's Vision has been seen in Edinburgh, Scotland being attacked by men wearing black robes. Then recently, a video and a picture was released in Twitter where an actor was wearing a mocap suit and it looks like he's wielding an intricately designed staff which confirms that Corvus Claive of the Black Order is going to appear in the movie. This then began a speculation that Corvus and the rest of the Order has been sent in Earth to retrieve the Mind Stone from Vision. Also, Elizabeth Olsen, who plays Scarlet Witch/Wanda Maximoff, has been seen in Edinburgh checking in her hotel. So we are now seeing that the Avengers are assembling.
Comics
If I can remember right, a few Saturdays ago I reported that there will be a Hulk/Wolverine Hybrid. And last time I showed you an image where the hybrid is being kept inside a test chamber. Now, Axel Alonso, the one responsible for teasing us the first image; again just teased another photo of the Hulk/Wolverine hybrid. In the image, it shows  shows that Weapon X; yes the facility who's responsible for inhumane and insane experiments; have coated the skeleton of the Hulkverine with Adamantium. It really shows that Weapon X will cross any line just to create on mean killing machine. Below you'll get to see the image of the Hulkverine.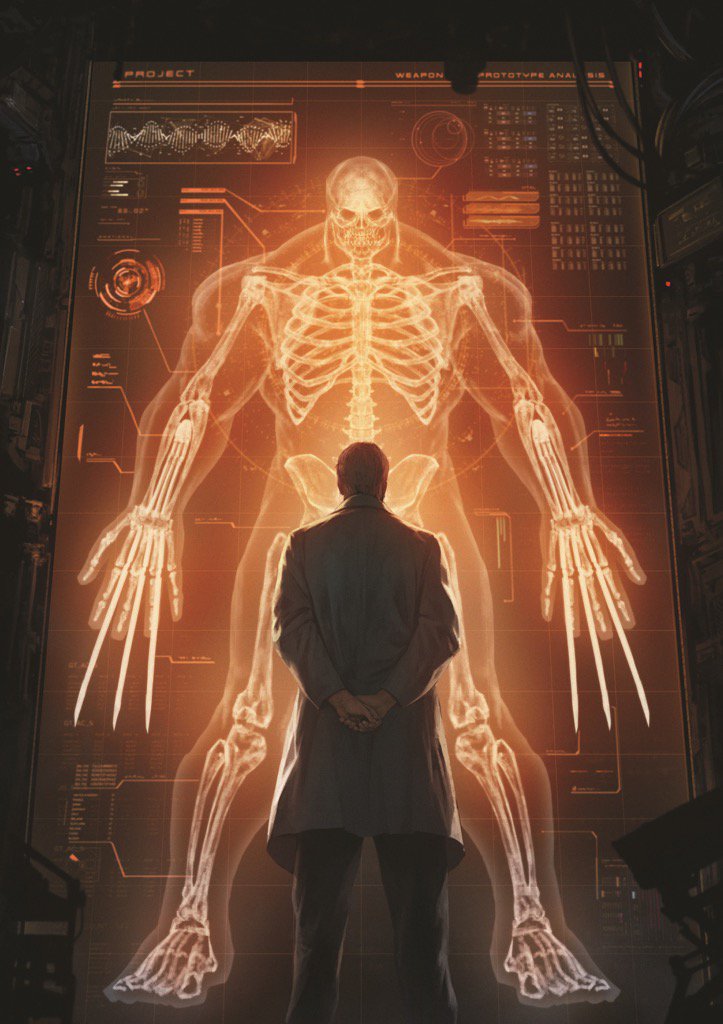 That's it for now. Be sure to subscribe on my blog and don't forget to follow me on my social media accounts.
God bless!
The Duke!